Happy 50th Birthday to the Airport
Topic starter
13/09/2019 3:54 pm
The current airport in El Matorral celebrates it's 50th birthday tomorrow. The previous airport was in Los Estancos.
The first flight came in from Las Palmas, and in 1973 the first European flights arrived. The present terminal building opened in 1994 and was extended in 2006. The airport employs 2,300 people, and 46 airlines from 102 destinations use it.
Do you know if there is much left of the old airport Stephen? Did see some old photos in a hotel foyer a few years back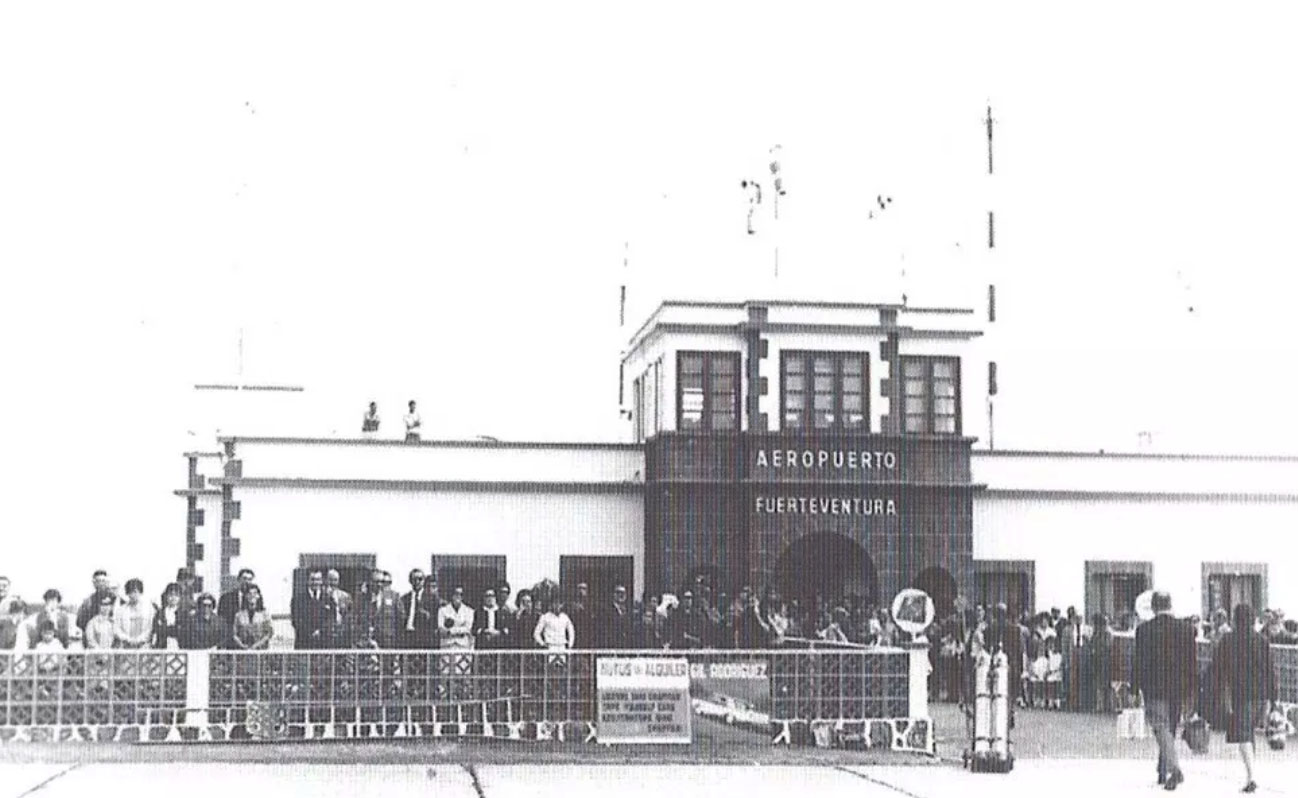 Amazing.
You can see Stephen in the top photo sporting a boater and spats on his very first visit ? 
The building in the photo has been preserved and is now part of the Technology Park above Puerto del Rosario on the road to Tetir.